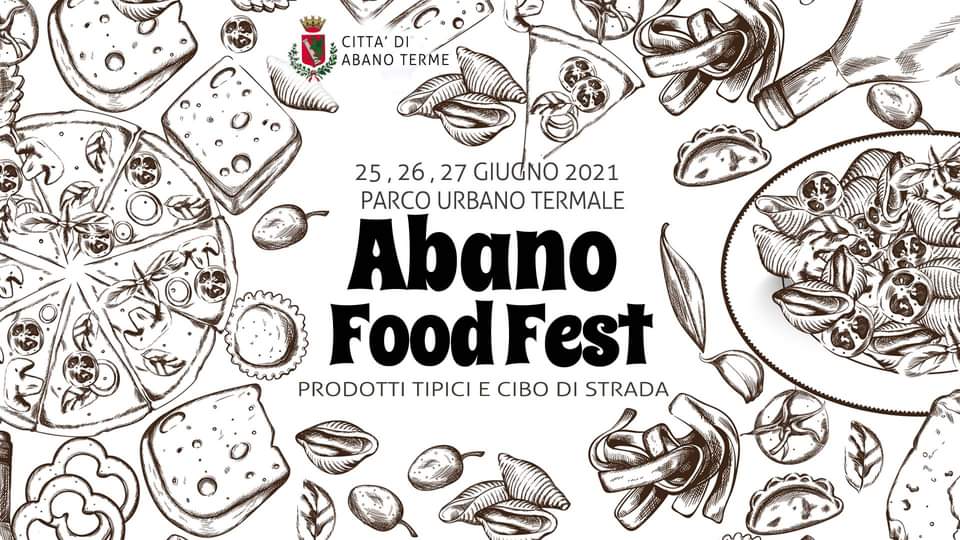 Abano Food Fest
Abano Terme. Parco Urbano Termale (Urban Thermal Park)
A weekend devoted to good food at Abano Terme at the Parco Urbano Termale. Large Expo Area with typical products, street food, Food Truck and music for an end of June dedicated to Taste.
Description:
The weekend of good street food awaits you in the nice setting of the Parco Urbano Termale of Abano Terme (PD), on the occasion of Abano Food Fest 2021.
From Friday 25 to Sunday 27 June 2021, visitors will be able to rediscover, after a long time, the taste of excellent Street Food with the best Food Trucks and their travelling kitchens.
There will also be a large Expo Area with many typical products and musical entertainment.
Don't miss it. Come and rediscover the taste of real Street Food!!!
Event in compliance with anti-Covid regulations
Abano.it merely publishes this programme, and we cannot be held responsible for any changes that are not reported in good time. The programme may be subject to change.