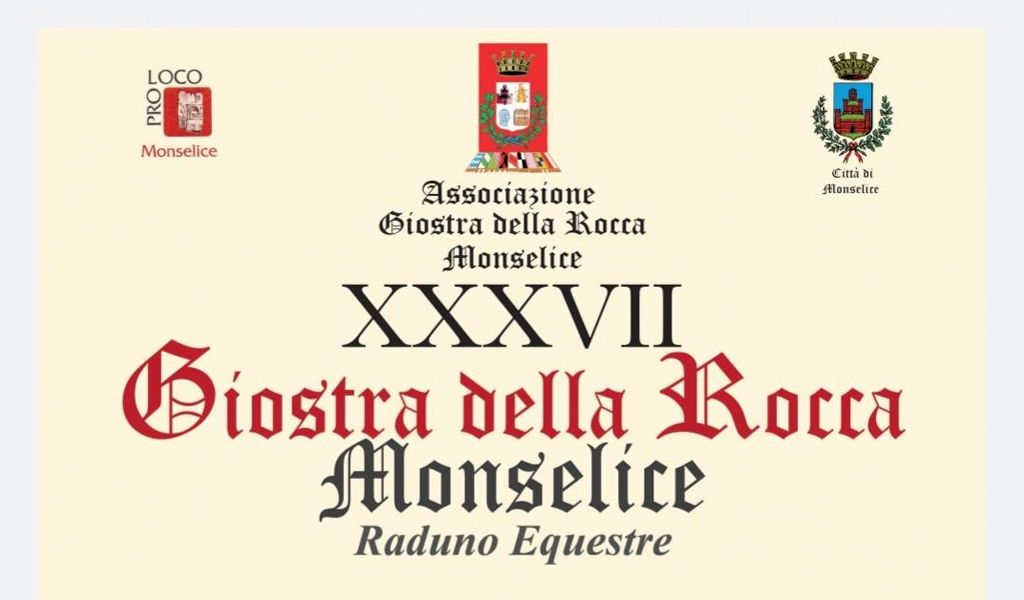 XXXVII GIOSTRA DELLA ROCCA – Joust of the Fortress of Monselice
9 to 18 September 2022
Spectacular medieval re-enactment linked to the Emperor Frederick II's passage through town in 1239. The event involves the 9 Contrade of Monselice with hundreds of participants competing in various contests to win the coveted Palio.
Programme
Friday 9 September – Monselice municipal gardens
Opening of the Joust
Saturday 10 September – Via Argine Destro
6.30 pm Frederick's Falconry – demonstration
8.00 pm Contrade Archery competition
Sunday 11 September
9 a.m. Cini Castle: Medieval Market II Edition 'Let's live the castle'
9 a.m. Villa Pisani – Riviera Belzoni: Grand Contrade Chess Tournament. With the participation of Grandmasters and International Masters.
15.00 – Via Argine Destro: Relay Race
17.00 – Via Argine Destro: Race of the Millstones
Monday 12 September – Piazza Mazzini
9 p.m. Final Chess Tournament with Living Chessboard animated by characters in medieval costume.
Thursday 15 September Piazza Mazzini
21.00 Tenzone of the drums: spectacular choreographic musical performance by the nine contrade, with more than 100 drummers
Sunday 18 September
9.30 a.m. Streets of the Centre: grand historical procession
3.30 p.m. Via Piave: Quintana ad Anelli
6.30 p.m. Piazza Mazzini
Prize-giving ceremony of the Quintana and burning of the Tower.
Organised by the Associazione Giostra della Rocca di Monselice, in cooperation with Proloco Monselice and Citta di Monselice.