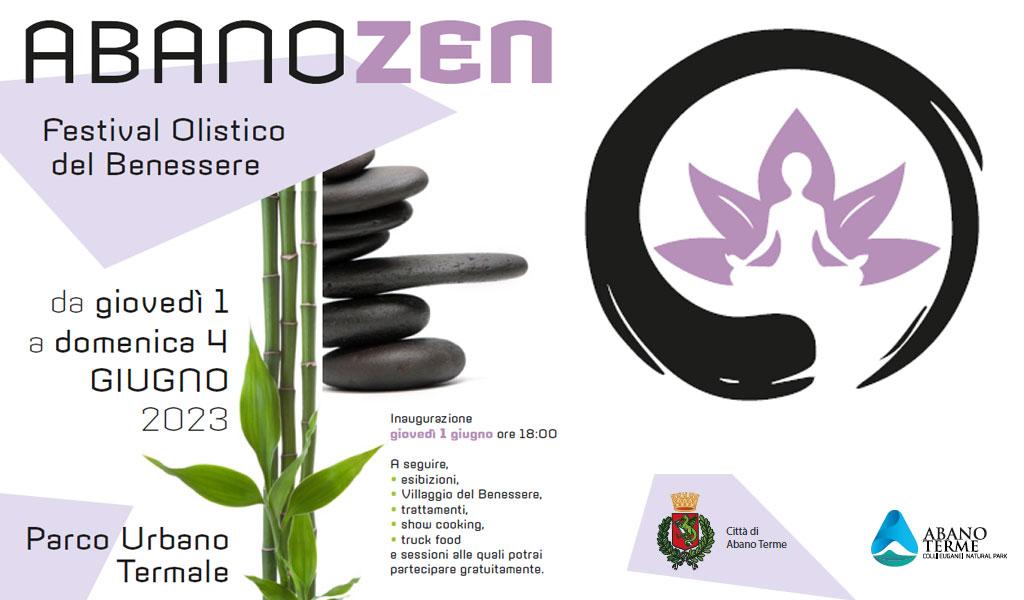 Abano Zen – Holistic Festival of wellbeing
From the 1st June to the 4th June 2023 Abano will become the capital of wellbeing, with events linked to meditation, movement, Yoga, the oriental world, Sounds of the soul, aHolistic school treatments, Japanese Sword exhibitions, Dance school performances..
Our entire territory will be involved, our Urban park will become a Zen park, the Magnolia Theatre will host the Zen show (with exhibitions and performances), Montirone Garden will be the privileged area for Zen dialogues (with conferences and book presentations), the Wellness Village with its Feel Good product Huts and Gazebos for Holistic and Manual treatments, Zen kids for children (with entertainment for the youngest).
Even our hospitality structures and restauranteurs will be involved in this event, with specifically designed and formulated Zen packages and Zen Menus respectively.
We will have the privilege to be hosting exceptional Teachers and Performers: everyone is invited to participate in their activities, simply as spectators, or as real actors.
Dove si svolgerà:

Parco Urbano Termale